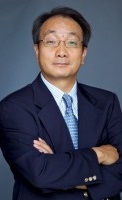 Prof.Lu, Zheng-Hong,
Department of Materials Science & Engineering, University of Toronto, Canada
http://mse.utoronto.ca/faculty-staff/professors/lu/
Professor & Canada Research Chair, Organic Optoelectronics (Tier I) Director, Toronto Microanalysis Centre (TMC).
Member of Materials Research Society (MRS), Society of Photo-Optical Instrumentation Engineers (SPIE) and Society for Information Display (SID).
Research Areas: Development of next generation organic light-emtting diodes (OLEDs) and solar cells.
Honours & Awards:
University of Toronto Connaught Innovation Award, 2013
Premier Research Excellence Award (Ontario), 2000

Prof. David Ginley, Research Fellow and Chief Scientist
Materials and Chemistry Science and Technology
NREL
Golden, CO,USA
http://www.colorado.edu/rasei/david-ginley
David Ginley, Ph.D., is a research fellow at NREL. He is currently involved in the study of the general class of defective transition metal oxides including high temperature superconductors, LiTMO2 rechargeable Li battery materials, ferroelectric materials, transparent conducting oxides and electrochromic materials. His group is also focused on the development of new nano-materials for organic electronics such as organic photovoltaics and as biofilters etc. In the area of organic electronics Ginley is the principal investigator on the NREL effort on organic photovoltaics, which focuses on the development of new inorganic and organic materials for OPV and developing an understanding of the interfaces involved.

Prof. GONG Hao
Dept Mat. Sci & Eng, National University of Singapore
Dr. Hao GONG is a Full Professor of Materials Science and Engineering at National University of Singapore. He is also the coordinator of the transmission electron microscopy laboratory at Department of Materials Science and Engineering. His research interests include transparent oxide conductors and semiconductors (n-type and p-type), energy storage materials and devices (mainly supercapacitors), energy harvest materials and devices (mainly solar cells), gas sensors, functional thin film and nano-materials, materials characterization (mainly on transmission electron microscopy and electron diffraction).

Dr. Gong received his B.S. degree in Physics at Yunnan University in 1982. He passed his M.S. courses in Yunnan University, carried out his M.S. thesis research work at Glasgow University, UK, and received M.S. degree of Electron and Ion Physics at Yunnan University in 1987. He then did his PhD at Materials Laboratory at Delft University of Technology, the Netherlands, and obtained PhD degree there in 1992. He joined National University of Singapore in 1992, and is currently full professor at Department of Materials Science and Engineering. He has published about 200 refereed papers in major international journals and a few US patents. He has delivered several invited talks at international conferences. He has been chairman or committee member of several international conferences, and editor of special issues of some journal.
Plenary Speakers

Associate Professor. Ju Chou
Florida Gulf Coast University, USA
Dr. Ju Chou is currently an Associate Professor in the Department of Chemistry and Physics at Florida Gulf Coast University. Dr. Chou received her Ph.D. in chemistry from Chinese Academy of Science, Changchun, China in 1995. After that, Dr. Chou has worked as a postdoctoral fellow in RIKEN Research Institute in Japan for a year during 1996-1997. She came to the United States as a visiting research scholar working at University of California-Irvine and later at University of California-Santa Barbara, respectively. Dr. Chou's research areas include bio-electrochemistry of proteins such as cytochrome c, myoglobin and hemoglobin, bioaccumulation of trace elements in tissues, synthesis and characterization of nanomaterials such as gold nanoparticles and their biomedical applications. Dr. Chou's recent research interests also include green synthesis of gold nanoparticles and environmental analysis/monitoring of toxic metals and trace elements in water, soil and human hair. She has also been collaborating with biology professors on the application of gold nanoparticles using dark field optical microscopy. This research focuses on the design of model nanoparticles for potential application in in vitro and in vivo assays of studying toxicity, biocompatibility and transport of gold nanoparticles.