Photos Gallery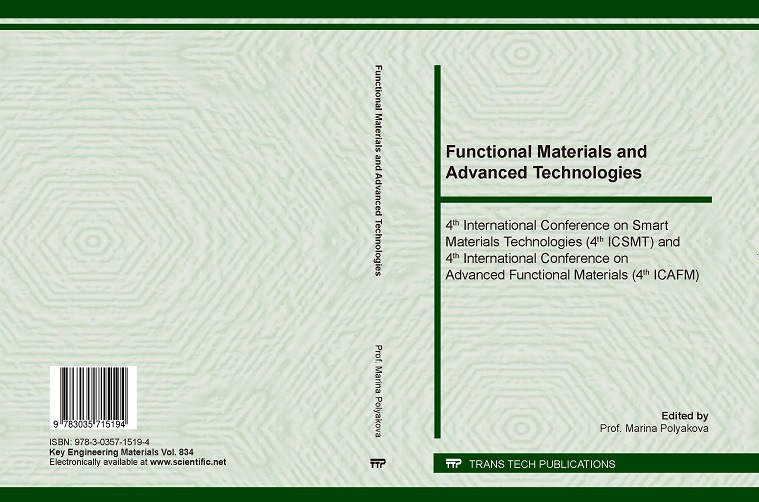 Accepted and presented papers are published in KEM with ISBM: 978-3-0357-1519-4, vol. 834. Online here https://www.scientific.net/KEM.834 and successful indexed by EI Compendex and SCOPUS.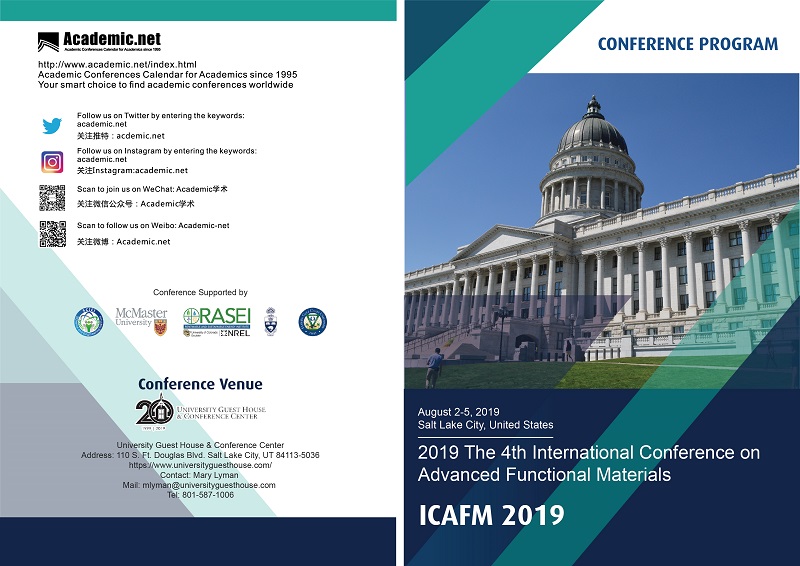 Program
This conference program is highlighted by two keynote speakers: Prof. Hongfa (Henry) Hu, University of Windsor, Canada, with title Pressurized Casting of Mg-Zn Alloys for Biodegradable Applications: Enhanced Mechanical Properties and Refined Microstructure and Prof. GONG Hao, National University of Singapore, Singapore, with title Transparent P-type Wide Gap Semiconductors; Two plenary speakers: Prof. Ju Chou, Florida Gulf Coast University, USA with title Visualizing uptake of Gold Nanoparticles in Live Breast Cancer Cells and Zebra Fish, and Prof. Qingsong Yu, University of Missouri, USA with title Plasma Surface Modification for Interfacial Bonding Enhancement in Dental Restorations.
One best presentation will be selected from each session, evaluated from:originality, applicability, technical Merit, qualities of PPT, English. The best one will be announced at the end of each Session, and awarded the certificate over the end of session.

Session Group Photos&Winners of Best Oral Presentation
Winner: Ms.Yazmin Mariela Hernández Rodríguez, Center of Research and Advanced Studies (Cinvestav), México
Winner: Prof. Sung-Hoon Kim, Silla University, Republic of Korea
Winner: Ms. Hyun-Ji Kim, Silla University, Republic of Korea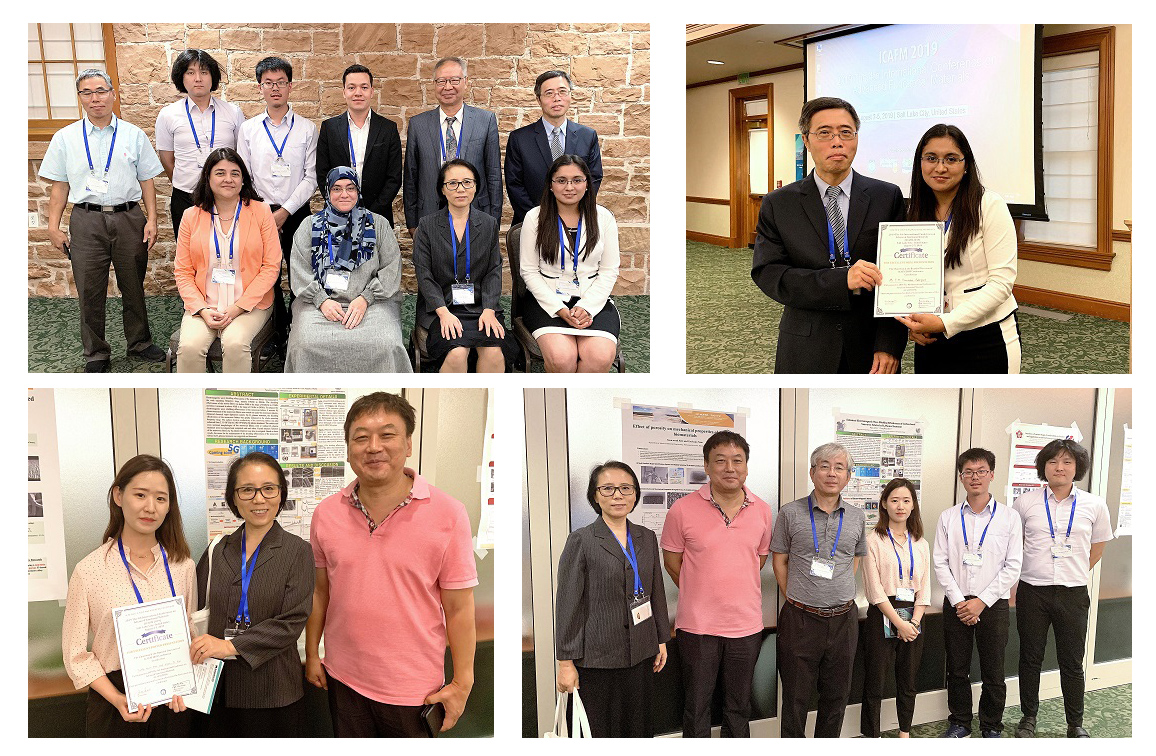 Enjoy the conference